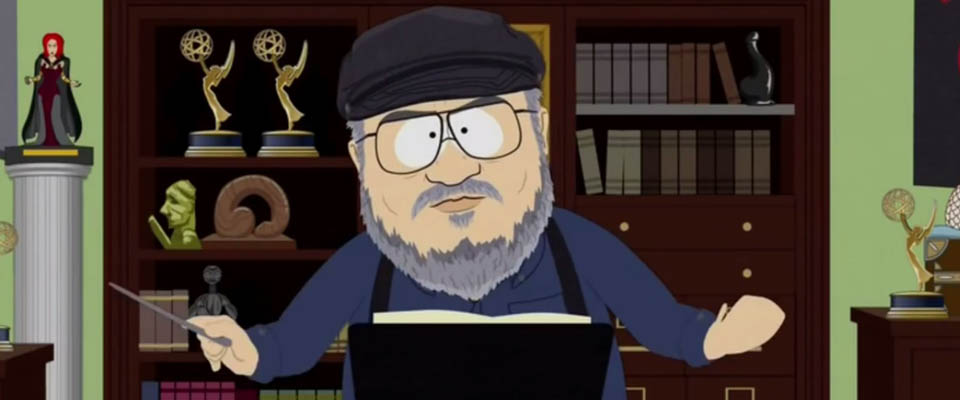 A Song of Ass and Fire é o oitavo episódio da 17ª temporada de South Park e é continuação do episódio anterior Black Friday. No episódio que dá continuidade a Guerra dos Consoles, enquanto Cartman vai em busca de Bill Gates para reforçar o time do X-Box One, Butters recorre a George R. R. Martin em busca de uma vantagem para o time do Playstation 4.
A Song of Ass and Fire foi elogiado por Max Nicholson da IGN que deu nota 8.4 de 10 para o episódio e dizendo que:
[…]embora não tenha sido forte como episódio de Guerra Console da semana passada, A Song of Ass and Fire, no entanto, foi divertido e contou com um grande número de-out-loud (momentos de risos).
Assista a paródia da música tema:
Via Screen Crush